BIT Buddies (Best In Technology Club)
Are you curious about all that your Chromebook can do for you????
Would you like more time to explore all the tech features available to you????
Would you like to help classmates and teachers with technology???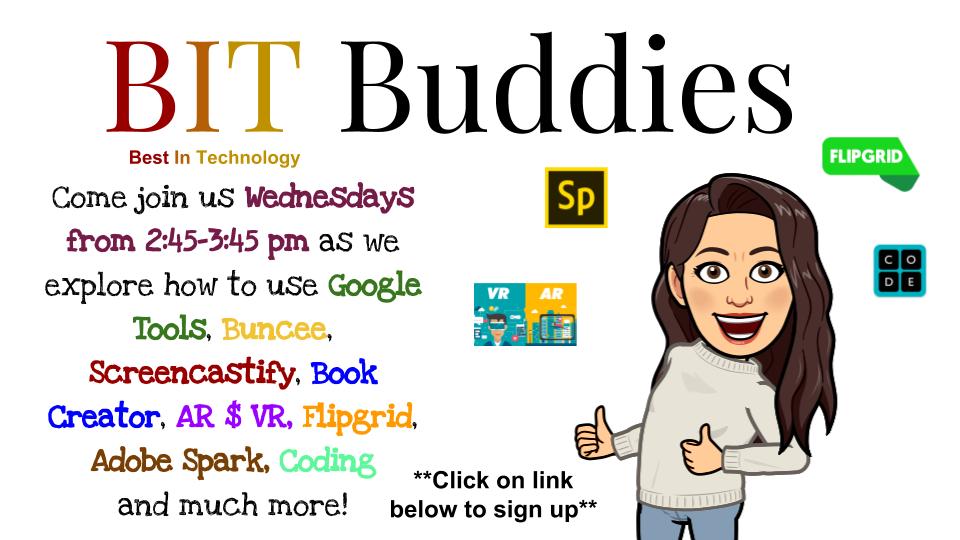 Click HERE to sign up. Please email Mrs. Conti with any questions: jconti@ihmgradeschool.org
Spanish Club
The Spanish Program offers students in grades K- 5th fun and interactive class activities. Students are exposed to basic Spanish concepts to make the transition into Junior High Spanish smooth. Classes are offered once a week and students are placed in different grade levels. Please contact Renata DiGirolamo at rdigirolamo@ihmgradeschool.org for more information.